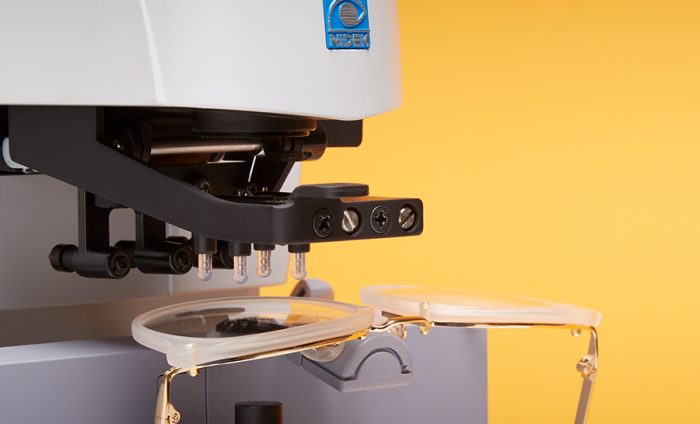 Choosing the right eye care provider is vital to maintaining optimal vision. So how do you know what type of provider you need for your eyes? The first step to choosing an ophthalmologist, optometrist, or optician is understanding the services that each one offers and what they're capable of doing.
While all three professions require a set number of continuing education hours every few years to maintain their licensure and effectively work with patients, it's critical to receive care from the correct eye professional who has the training and skills necessary to treat your specific condition. Therefore, who you decide to use depends on your specific issue.
What is an Optometrist?
Optometrists are Doctors of Optometry (OD) that focus on the eye. Specifically, they prescribe glasses and contact lenses and provide various therapies and treatments. Their training includes the completion of a four-year undergraduate degree and an additional four to five years of schooling from a school of optometry. A large portion of their studies concentrates on the detection, treatment, and management of eye diseases. Optometrists also offer treatments that ophthalmologists typically do not, such as vision therapy, low vision, specialty contact lens fitting services, and more
Optometrists are usually the primary care outlet for the eyes and who most people see for typical eye appointments. When you are in doubt about who to visit for your eye concerns, schedule a visit with an optometrist, who can then refer you to the best ophthalmology specialist if necessary.
What is an Ophthalmologist?
An ophthalmologist is a medical or eye osteopathic doctor that specializes in the eye, primarily performing surgeries and treating serious diseases. To become an ophthalmologist, candidates must earn an undergraduate degree followed by an additional eight years or more of medical school and speciality training. Their training allows them to diagnose and treat eye diseases and provide surgical care.
Ophthalmologists normally collaborate with optometrists when providing care for various eye conditions, such as pre and post surgery, disease management, and more. Because ophthalmologists focus on disease and surgery, they may or may not prescribe glasses and contact lenses themselves, but they have the ability to do so if needed. Ophthalmologists are often in high-demand, and may require a referral to obtain an appointment.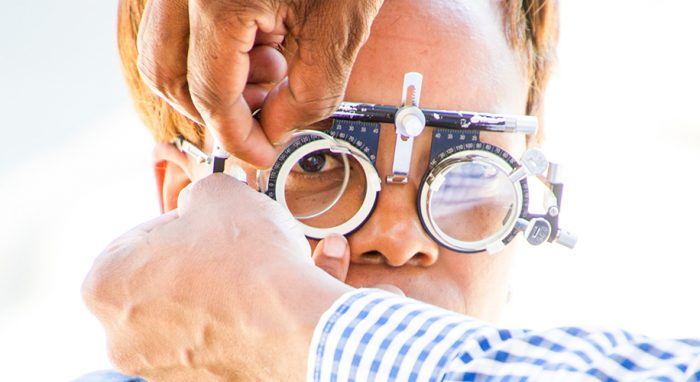 Photo by Hush Naidoo on Unsplash
What is an Optician?
Once you receive a glasses prescription by an optometrist or ophthalmologist, you have several options on places to get it filled. Opticians can be found at almost any brick and mortar optical store and are able to accurately size and configure eyeglasses and other eyewear. Opticians are not eye doctors, nor can they diagnose, prescribe, or treat any conditions, though they do provide valuable services by fitting, adjusting, and selling glasses.
An optician must complete an American Board of Opticianry Certification to obtain licensure depending on which state they're practicing in. Some states will permit opticians to fit contact lenses too, though normally they must complete a separate certification program.
Optometrist vs. Ophthalmologist vs. Optician?
In general, when thinking about using an Optometrist versus an Ophthalmologist or Optician, follow the below rule of thumb:
Visit an ophthalmologist if you suspect you have a serious eye condition or may need surgery.
See an optometrist if you need an eye exam, need to update your prescription, or are unsure about the status of your eye health.
Go to an optician to purchase glasses and contact lenses or to get your glasses adjusted.
For more information about the importance of eye exams, be sure to check out our blog on getting routine eye exams. Once you have your prescription in hand, come back and take a look at our glasses selection – we have frames that fit every face and personality!